1. The right time
Our feet always swell a little during the day. To avoid painful feet, by avoiding too small shoes, always buy shoes in the afternoons or evenings.
2. Observe shoe size
It sounds really banal. Nevertheless, women tend to buy shoes in the wrong size, because they are so beautiful and also on sale. But whoever purchases too narrow shoes and thinks they are still stretching is wrong. It is true that leather shoes will lose a little bit in the course of time, but they will not suddenly be a shoe size.
3. The first steps
If the shoes are worn the first time after purchase, do not go on a day of walking. Each shoe is different and the feet have to get used to the fit. If they are overstretched, the formation of bubbles can be promoted.
4. Shoe shoes
If you want to wear the shoes from the outset for a longer period of time(for example sports shoes), it makes sense to go into them. Just wear every day for 30 minutes at home and take off again.
5. Non-slip soles-do it yourself
New leather soles are usually very smooth. Above all, on equally smooth soils, there is a high risk of slipping. Grinding paper is a remedy. So that the soles a little rouse.
6. Invest in the care
If you buy shoes in high quality, you must also invest in the appropriate care. Leather is particularly sensitive. If you sacrifice a bit more time and money, you automatically extend the durability of the shoes.
7. Make high heels durable
So that the heels of pumps, peeptoes and ankle boots stay longer and are spared from ugly seams, one can paint the tops with a transparent nail polish. This protects them against environmental influences.
8. Change shoes daily
Even if you have shoes that fit almost every outfit, you should wear a different pair every day. This is important so that the shoes can be ventilated and the foot moisture evaporates. If these shoes are not given to the shoes, they can wear out at an early stage and wear comfortably.
9. Provide variety
Do you wear pumps every day because they are so smart? Caution: Your feet will thank you when you change between high and flat shoes again and again.
10. Pay attention to the color selection
Anyone who has ever wanted to wear the shoes of a certain designer and may have saved them a few months or years should pay attention to the color selection. Because nothing is worse than a designer shoe you never wear because the color is out. For expensive shoes, so be sure to use classic colors.
Gallery
10 Tips on Buying Fabulous Shoes … Fashion
Source: allwomenstalk.com
Know Top 10 Tips to Buy Diabetic Footwear Online
Source: www.diabeticpick.com
The Top 10 Best Blogs on School Shoes
Source: www.notey.com
10 Tips for Military Couples on Buying Houses
Source: nextgenmilspouse.com
Somra, Author at ProLinked Magazine
Source: prolinkedmag.com
Ten Tips About Buying Shoes That Everyone Should Know
Source: www.campobelloshoes.com
Ten Tips For Buying Your Next Home
Source: activerain.com
PT Tips for Selecting Your Next Running Shoe
Source: post50rx.com
10 Tips to Shoe Buying – Orlando Foot and Ankle Clinic
Source: www.orlandofootandankleclinic.com
How to Care for Your Tennis Shoes
Source: blog.peak8fitness.com
Tips For Buying Running Shoes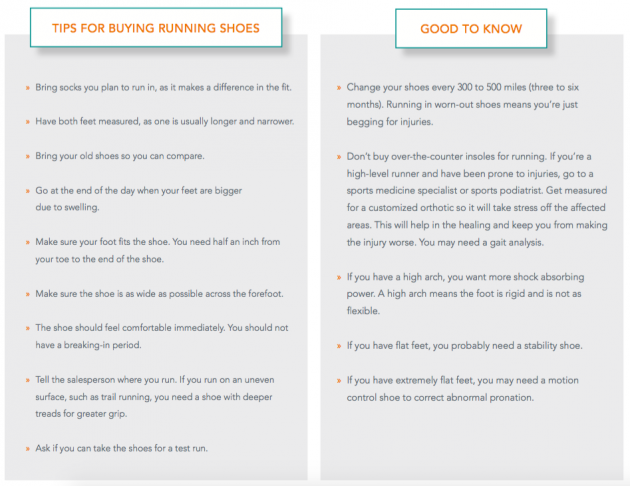 Source: www.endurancemag.com
Top 10 Tips for Buying New Shoes
Source: dotenvironment.net
How to Care for Uggs: 10 Protection & Treatment Tips
Source: www.yournextshoes.com
Shoe Buying Tips for Athletes
Source: share.upmc.com
Tips For Buying Running Shoes
Source: www.popsugar.com
insanelycuteguys
Source: insanelycuteguys.tumblr.com
The Top 10 Best Blogs on School Shoes
Source: www.notey.com
1000+ images about Podiatry Infographics on Pinterest …
Source: www.pinterest.com
Ten top tips for buying nursing shoes – toffeln
Source: molotilo.com
Formal shoes wearing tips
Source: www.medodeal.com